So, you're dying your hair at home… Well you've come to the right place. Whether this is your first time dying your hair, or you're a seasoned DIY professional, this guide has all the answers to your pressing questions.post-thumb standard
Which hair colour do I choose?

First and foremost, you will need to choose the right colour. You don't want to be turning up to work or your next party with un-matched roots right? The best place to start in making this decision is by identifying which NaturTint shade is closest to your natural colour (if you're already colouring your hair, go by your roots) and use this shade as your base number. Once you've made the match, all you have to do it decide if you want to go lighter, darker, or stay the same, then buy the NaturTint colour that matches!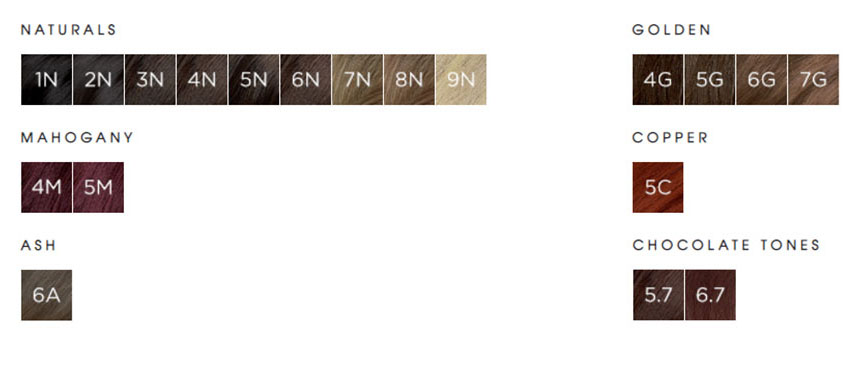 "But what if it's my first time dying my hair" you ask? Don't panic, this system works for you too! After you've identified your base number on our colour charts, you can decide if you want to lighten or darken your hair. Permanent Hair Colours can lighten hair by one or two shades, or they can darken as much as you need.
The next step is deciding if you want to add some tones to your new colour such as golden, ash, or copper. The letter after the number in each shade code indicated which tone you will come out with: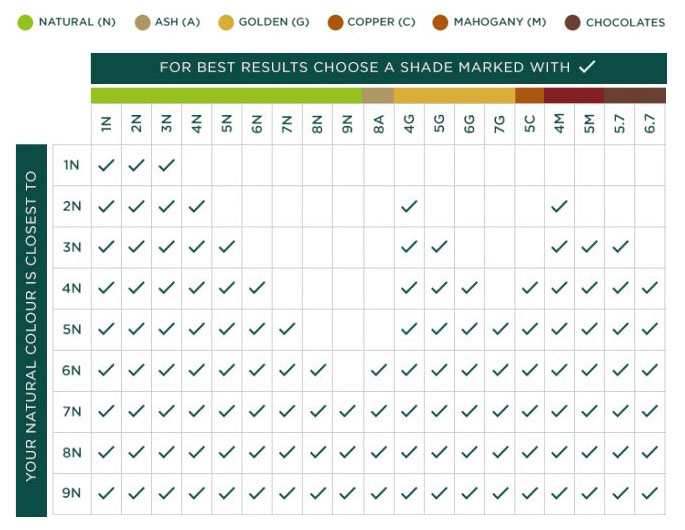 How do I prepare my hair?
The box of dye is sitting in front of you, what next? Safety is your first priority, so begin by carrying out the Skin Sensitivity Test for 48 hours. Only proceed with colouring your hair if you don't have a reaction, no matter how small.
If this is your first time colouring your hair, or perhaps you're trying out a new shade, we recommend carrying out a Colour Strand Test on a small piece of hair. You want to find out how the shade develops on your hair before you colour the whole thing and can't turn back.
Time to prep the hair! Your hair must be clean and dry to avoid any build-up of products that can affect the result of your colour. It is best to colour a day or two after washing to allow some of the scalps natural oils to be produced. These oils act as a barrier which helps to protect the scalp during the colouring process.
Having the right tools is important
Remember- hair dye stains so you'll want to ensure you've got all your bases covered. Use an old towel or t-shirt to cover your shoulders (one that you don't mind being stained). You may want to protect any carpet or fabrics around you in case anything is spilt.
Although not necessary, it can be helpful to have some hair clips and a tail comb to section the hair. If you don't have these items don't worry, it's still doable! Roping in a friend or family member for help is always beneficial too.
If you're re-touching your roots or are mixing shades, you will need a mixing brush and bowl. You can purchase one, or if you have a brush already, use a glass or plastic bowl.
Pro tip: Never use metal or ceramic utensils as these stain.
Finally, put on some gloves! All of our NaturTint Permanent packs contain a pair. You can find them attached to the instructions.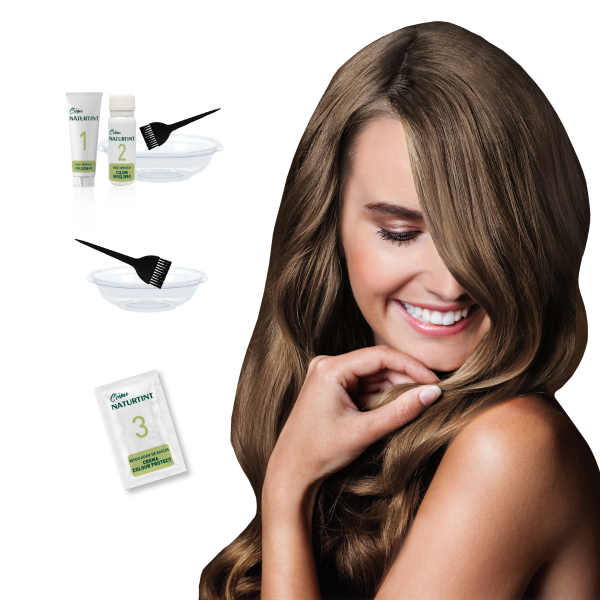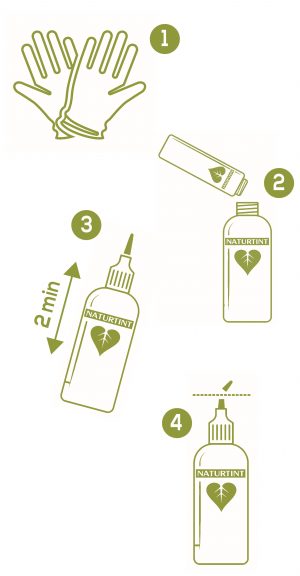 Okay I've set everything up, just let me start already!!

When dying your own hair, it's very easy to miss patches and we don't want that. Section your hair by splitting it four equal parts. Create a part down the middle of your head from forehead to the nape of your neck, then again split those sections from ear to ear. Secure each section with a clip or hair elastic.
If you're just touching up your roots, work through each section using the mixing brush ensuring you saturate each area so you don't miss a spot.
For a full head of colour, simply pour the colourant into the larger developer bottle and shake for 2 minutes. Alternatively, you can use a mixing bowl and use the tint brush to blend the components together for 2 minutes.
Once thoroughly combined, using the bottle or brush, start dying the roots one section at a time, once again ensuring full saturation of the hair.
 After all of the roots are coloured, start your timer! Leave to develop for 20-40 minutes. If you're colouring your full head, massage the rest of the colour through to the ends after this time.
Rinse out the dye and dry!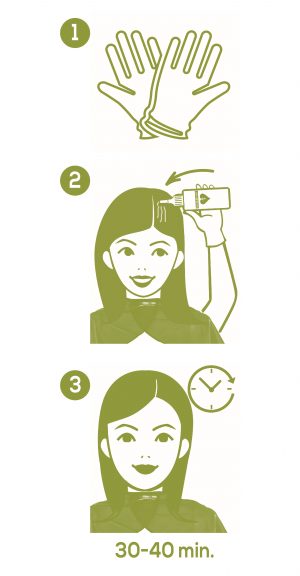 Congratulations! You've successfully completed a salon-finish hair colour at home!
Wondering how to maintain your beautiful hair colour? Check out our blog post on caring for coloured hair.